Dwayne Wyatt, APA. 
Dwayne Wyatt is an experienced City Planner with a Masters of Arts degree in "Regional Urban Planning" from the University of California at Los Angeles. He currently serves as the land use Advisor to resident organization, Hyde Park Organizational Partnership for Empowerment (HOPE). And, a board member of Downtown Crenshaw Rising.
Recently retired from the Los Angeles City Planning after  32 years of service. In the capacity of a City Planner,  Dwayne worked in a variety of areas, including general plan development, zoning regulation, land subdivision, management and development of historic overlay zones. Staffed specific plan boards, and served as liaison between neighborhood councils and the Planning Department
 While serving with the City Planning Department, he worked on several special city projects and community initiatives.  Such as the Los Angeles Neighborhood Initiative program, the Hyde Park Pedestrian District Project, the Crenshaw Summit Organizing Committee, the South Central/Southeast Task Force to name a few.
In retirement he completed the International Council of Shopping Center's diversity initiative, the Real Estate Associate Program (REAP). He is also active in several professional Real Estate organizations, including the American Planning Association, Urban Land Institute and  International Council Shopping Center.
.—————————————————————————-
Gideon Susman, a recent associate at BuroHappold Engineering, has over a decade of experience on projects involving sustainable strategy development and design for all built environment scales with a particular emphasis on master planning and carbon reduction.
He has been responsible for design and project team leadership, building and campus modeling, and engagement with a wide range of stakeholders.
Gideon holds an engineering doctorate (EngD) in Environmental Technology and is active in the creation and management of collaborative research studies with universities.
He has supervised a large number of master's research projects and two EngDs on 'novel retrofit technologies incorporating silica aerogel for lower energy buildings' and 'post-occupancy evaluation of decentralized energy systems'. Gideon regularly contributes to industry and academic forums and lectures at University of Southern California.  He is leading the  BuroHappold engineering team working on the redevelopment of Songs on the northern boundary of L.A. Eco-Village and has recently taken on the role of Project Developer.
—————————————————————————-
David Somers
David Somers works for the Los Angeles Department of Transportation as a Mobility Planner and is generally interested in policies that reduce the City's transportation-related carbon footprint. A resident of Los Angeles since 2006, he moved to the City straight out of urban planning graduate school in Ann Arbor, Michigan on his wife's urging to move to another challenging City, but with nicer weather. While in Michigan, he also worked on a youth-lead watershed restoration project and community-based economic development in Detroit. He lives in Mt. Washington where you see him on the Gold Line, or on his bicycle commute into City Hall, or walking his dog Neela. He lives there with his wife and fellow CRSP Board Member, Priya.
---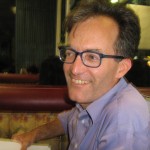 Ian McIlvaine, AIA
CRSP Board President
Ian  received his BA in East Asian Studies from the University of Virginia, and lived and worked in Taiwan before entering UCLA's Graduate School of Architecture and Urban Planning. He received his M-Arch in 1993. He worked with Pizzinini-Luxembourg before leaving to form Tierra Sol y Mar with architects Aidan Bird and Victoria Yust (whom he later married). Fascinated by natural building technologies, Ian has worked on rammed earth, adobe and straw bale structures. Following the Malibu fires, he organized a conference for the City of Malibu called "From Ashes and Quakes to Opportunity". He is a co-founder of the Los Angeles Eco-Village, and continues as a board member of CRSP. He is also a past board member and president of the Los Angeles County Bicycle Coalition. Ian grew up in Guinea and Kenya, and speaks French, Spanish and Chinese (Mandarin). He is a licensed architect in the state of California. He is an avid bicyclist and lived in Los Angeles Eco-Village from 1995 to 1997. He has been the architectural adviser on all of the LAEV building retrofits. He also provided the pivotal architectural support for saving the northeast corner lot at Bimini and White House Place for a multi-school learning garden instead of an LAUSD parking lot in LAEV.
—————————————————————————-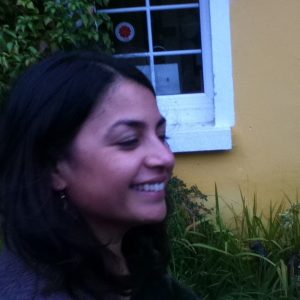 Priya Mehendale
Priya Mehendale is a City Planner for the Los Angeles Department of City Planning where she works on long-range policy, including Community Plans. Priya completed a Permaculture Design Certificate, and has a keen interest in watershed restoration and food security. A resident of Los Angeles since 2006, she relocated to the City from Southeast Michigan, where she was intrigued by the City's many challenges and opportunities. She has a B.A. in Anthropology and a Masters in Urban Planning, both from the University of Michigan. Priya and her husband and fellow planner, David, have been CRSP board members since 2015.
—————————————————————————-
Jesse Moorman, Esq.
Jesse completed his undergraduate work at the University of Texas with a major in biology. Settling in Southern California in the mid 1980s, he was amazed to see homeless people sleeping on the street, a phenomenon that had startled him on his first trip to India in 1975. Graduating from Southwestern Law School in 1987, he began working on environmental cases, but ended up doing primarily immigration law. Notable among various public-interest pursuits, Jesse has worked on the Sierra Club legal committee, was editor of the Los Angeles Audubon Society monthly newsletter, served on the board of Southern California SANE/Freeze, and was an active organizer of the California Green Party eventually running for Congress on the Green ticket.   In 1996 he became one of the first intentional community members to move into CRSP's then recently acquired 40 unit apartment building in LAEVwhere he lived for nearly eight years. Jesse has been a member of the CRSP board since 1992. He currently practices immigration law in a downtown firm.
—————————————————————————
Lee Conger  Lee learned about the Los Angeles Eco-Village and CRSP in 2009, as he became increasingly active in the Arroyo S.E.C.O. Network of Time Banks, eventually serving as the coordinator of the Silver Lake neighborhood chapter. Among the services he offers within the Time Bank are: Tai Chi and Qigong sessions; neighborhood fruit harvesting/sharing/redistributing; foraging; and opera lectures. Licensed as a psychotherapist since 2002, he worked in Kaiser Permanente's Addiction Medicine Department for 18-1/2 years, where meditation workshops and Integral Qigong and Tai Chi classes were among the services he provided. He started a private practice in 2020 and supervises associate therapists who are working toward licensure. Lee has an undergraduate degree in vocal performance from Centenary College (Shreveport, LA) and a master of clinical psychology degree from Antioch University (Los Angeles). For over 30 years, he and his husband John Wingler have lived in the Ortiz Taylor House (architect John Byers, 1937), L.A. Historic Cultural Monument #1144, which they make available to non-profits as a venue for small fund-raising events and to neighbors for potlucks and workshops on native plant gardening, lacto-fermenting gatherings, and DYI projects.   Lee sings regularly with the Wagner Ensemble and occasionally takes on character tenor roles for small regional opera companies.
.
—————————————————————————-

Lois Arkin
Lois is the founder (1980) of the nonprofit CRSP, now dba Los Angeles Ecovillage Institute.    In 1993, she co-founded the Los Angeles Eco-Village as a project of CRSP.  Co-author/editor of two books on sustainable cities and cooperative housing, she is the former editor for the "Ecovillage Living" column in Communities Magazine. She was a co-founder of the Ecovillage Network of North America (ENA) and currently sits on the board of the Ecovillage Network – U.S which publishes Communities Magazine. She is also a board member of the Global Village Institute, and served for 17 years on the Community Advisory Committee of the former Wilshire Center/Koreatown Redevelopment Area. CRSP is a co-founding organization of the Beverly-Vermont Community Land Trust and the Urban Soil/Tierra Urbana limited equity housing cooperative. Lois lives and works in LA Eco-Village, and is passionate about reducing auto use in L.A.  She is a frequent public advocate for sustainable urban living and gives regular public tours of the L.A. Eco-Village neighborhood.  You can see her occasional blogs on the LAEV blog site.  She holds a BA degree in Anthropology from Cal State University Northridge.
===============================

AND OUR ADVISORY BOARD:

STEPHANIE ZILL
Stephanie is a Business Manager whose practice consists of small- to mid-sized non-profit organizations in Los Angeles and Tucson, Arizona.  Stephanie is a Certified Public Accountant in both California and Arizona.  Her non-profit board affiliations include the Center for Biological Diversity (Treasurer) and American Wild Horse Campaign (Treasurer).  She also serves on the board of Full Disclosure Media Foundation.  Prior board commitments include CRSP, BVCLT, LA Voice and Step Up Women's Network. She is a native Angeleno who relocated to Tucson in 2018.
———————————————————————————————
CAROLINE SIM
Caroline Sim loves Koreatown and the Eco-Village. She has had warm spot in her heart for both since 2006. Caroline worked at the Community Redevelopment Agency of the City of Los Angeles, Housing Authority of the City of Los Angeles, City of Santa Monica, and the Los Angeles City Administrative Officer's office in various real estate, affordable housing, and community planning roles. She loves dancing, snowboarding, and animals. Caroline has been a primary mover behind the Koreatown Arts and Recreation Center (K-ARC) planned at 4th and Vermont in Koreatown.
———————————————————————————————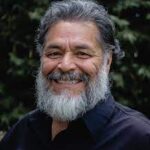 LARRY SANTOYO
Director of Education at The Permaculture Academy. Senior Planner and Designer at Earthflow Designs in Los Angeles. Since 1988, he has consulted on Permaculture Land Planning and Community Economic Development projects. Santoyo has taught Environmental Design and Systems Thinking at colleges and universities nationwide, including UC Berkeley and Cal Poly San Luis Obispo
———————————————————————————————
JULIA RUSSELL
Long before eco-friendly building or retrofitting was fashionable, Julia Russell opened her Eco-Home in 1988 — a historic, 1,100 square-foot bungalow in the Los Feliz neighborhood of L.A. — to curiosity seekers interested in witnessing sustainable living up close and personal. To promote the public interest purposes of demonstrating environmentally sustainable systems in single family homes, she established the nonprofit Eco-Home Network which provided tours to her Eco-Home and dozens of other Los Angeles area eco-homes that learned from and followed Julia's example.
More than 15,000 (or 150,000?) folks toured Julia's humble abode outfitted with solar panels, a composting system, backyard clotheslines, a graywater recycling system, and a water-conscious organic garden that provided the bulk of Julia's food. Julia retired from her Eco-Home Network and providing tours in 2010.
Julia was a founding member of the Green Party in Los Angeles, and since her retirement has been proactive in a number of other organizations, including her Neighborhood Council, Move to Amend, and continuing on the Green Party Los Angeles County Council. Most recently, her focus has been on writing her memoir. See more about Julia's historic role in L.A.'s environmental movement here.
———————————————————————————————
LARA MORRISON
A lifelong volunteer and local activist, Lara serveS on the Rampart Village Neighborhood Council to address Climate Change and Social Justice issues. Lara has been an elected state delegate and volunteered on many campaigns to elect progressives, locally and nationally. Her experiences as an environmentalist and member of worker, consumer and housing co-operatives gives Lara an in-depth understanding of key areas. Lara has lived at the Los Angeles Eco-Village for over 20 years. During that time she helped to found the Beverly-Vermont Community Land Trust and the Urban Soil/Tierra Urbana Limited Equity Housing Cooperative. Through the California Network of Community Land Trusts, Lara has helped draft and pass legislation, at the state level, to better meet the need for affordable housing.   Lara Morrison holds a BA in Environmental Science and an MA in Bioethics.
———————————————————————————————
MEREDITH MCKENZIE
Meredith McKenzie has been working with LAEV/CRSP since 1995, when she brokered their first acquisition of the 117 Bimini Place Courtyard Building. Since that time, Meredith has helped with the acquisition of all other properties now part of the 'Village Community,' including, most recently, Mr. Song's auto repair shop on the corner. A graduate of Loyola Law School, Meredith is a real estate broker with Keller Williams Los Feliz and a former adjunct professor of Urban & Regional Planning at Cal Poly Pomona.
——————————————————————————————— 
JOSELYN GEAGA-ROSENTHAL
Joselyn Geaga-Rosenthal, L.C.S.W. is a licensed psychotherapist by profession.  She received her B.A. in Social Work at UCLA in 1969 and her Masters in Social Work at USC in 1971. She has been licensed by the California Board of Behavioral Science Examiners as a Licensed Clinical Social Worker since 1973. She is a published author of articles in the mental health field and has been a faculty lecturer at the Cal State University Los Angeles, Department of Social Work.
Joselyn worked in three Los Angeles County departments between 1971 and 2006, and these provided her opportunities to research and study best practices in both direct patient care and management systems. Currently she is in private practice providing psychotherapy at student health centers in community colleges in the Los Angeles area.
Her volunteer community work over the past decades has earned her numerous awards and recognitions such as Pioneer Woman Award from the Los Angeles City Women's Commission (2005); 100 Most Influential Filipina Woman in the USA (2009) and Global 100 (2013), awards from the USA Filipino Women's Network; Community Service Award from the Philippine Consulate General of Los Angeles (1990).    
 She served on many nonprofit boards and citizens commissions including the Los Angeles County Mental Health Commission (1994-2006), Asian Pacific American Friends of the Center Theatre Group, Los Angeles Music Center (1992-2004). She currently serves as president of the Friends of the Echo Park Branch Library and is Mayor Eric Garcetti's appointee to the Board of Building and Safety Commission. She brings to this last position her decades long interest and passion in safeguarding our planet's resources and reversing climate change through principles of permaculture and sustainability.
———————————————————————————————
KREIGH HAMPEL
Kreigh Hampel is an inside-out systems ponderer, city recycling coordinator and unbridled pantheist mulcher. He measures discards, the polycultures of waste, hyper obsolescence, the aesthetics of failure, and the distance between our food and our logic. Prior to garbage savant, Kreigh was a landscaper, a boatbuilder, a solar instructor, a garden coordinator, dad, and prop maker.   Here is a link to a TEDx Talk with Kreigh
———————————————————————————————
LYNN DALE HARPER
Retired Senior City Planner with the City of Los Angeles after 33 years in various capacities. Worked two years for the Los Angeles City Chief Legislative Analyst's Office; seven years as a Transportation Planner within the City's Department of Transportation; and over 20 years within the City Planning Department. I hold a Master's degree from the UCLA School of Architecture and Urban Planning and BS from San Diego State University in Public Administration. Participated in the preparation of the original Citywide Transportation Element, as well as the Vermont/Western Transit Oriented District Station Neighborhood Area Plan. Also worked for Watts Labor Community Action Committee contributing to the Willowbrook CRA plan; various housing programs in South Central Los Angeles; and the South Central Economic Redevelopment District Area plan.
———————————————————————————————
ARLENE HOPKINS
Arlene has a long-standing interest in land use planning, land tenure, community building and cooperatives.   Professionally she is an architect, evaluator and educator.  Among her public service roles, she presently serves on the Board of the Santa Monica Public Library, is a member of the Resilience Thematic Group of the International Union for the Conservation of Nature (IUCN), Graduate Women in Science, American Evaluation Association, American Library Association and the California Native Plant Society, among others.  She maintains a trans-disciplinary approach to thinking boldly and with an empirical basis, about how we need to adapt and innovate our cultural systems to both regenerate ecological systems and the equitable commons.  For recreation she engages with mindful activities including hiking, yoga, dance and plant studies.  She is a RYS 200 certified yoga teacher and CAMTC certified shiatsu therapy.  She draws inspiration from the lives and community service of her late parents Jose V. Geaga and Remedios V. Geaga. The corner of Temple and Alvarado Streets in Historic Filipinotown was named "Remy's Square" in honor of her mom.
———————————————————————————————
DIANA LEAFE CHRISTIAN
Diana is an author, former editor of Communities magazine, and a nationwide speaker and workshop presenter on starting new ecovillages, on building communities, and on sustainability. She lives in an off-grid homestead at Earthhaven Ecovillage in the Blue Ridge Mountains of North Carolina, USA. Her books include Creating a Life Together: Practical Tools to Grow Ecovillages and Intentional Communities and Finding Community: How to Join and Ecovillage or Intentional Community. Diana also sits on the board of the Global Ecovillage Network-U.S. She is currently working on a book and series of videos on Sociocracy, a governance process she has been providing trainings for groups throughout the world.
———————————————————————————————
SHEILA BERNARD
Sheila Bernard grew up in Los Angeles area, graduated from UCLA with an inter-disciplinary major, and embarked upon an interdisciplinary life. She co-organized the Southern California Cooperative Warehouse, a wholesale warehouse serving local food stores and co-ops, and emphasizing organic and farm-direct food in the 1970s. Simultaneous with much of her 28 year career with the Los Angeles Unified School District serving at-risk youth and young adults, she was engaged in the 20 year struggle to preserve affordable housing at the 800 unit Lincoln Place Apartments in Venice.
She has tried to respect the Earth in every way she can, including a vegan diet and a daily attempt to eliminate waste through thoughtful and modest consumption of water, energy, and material goods. Sheila is honored to serve on the advisory board for CRSP, which she believes embodies the best aspirations of environmental stewardship and egalitarian economic and cultural activity.